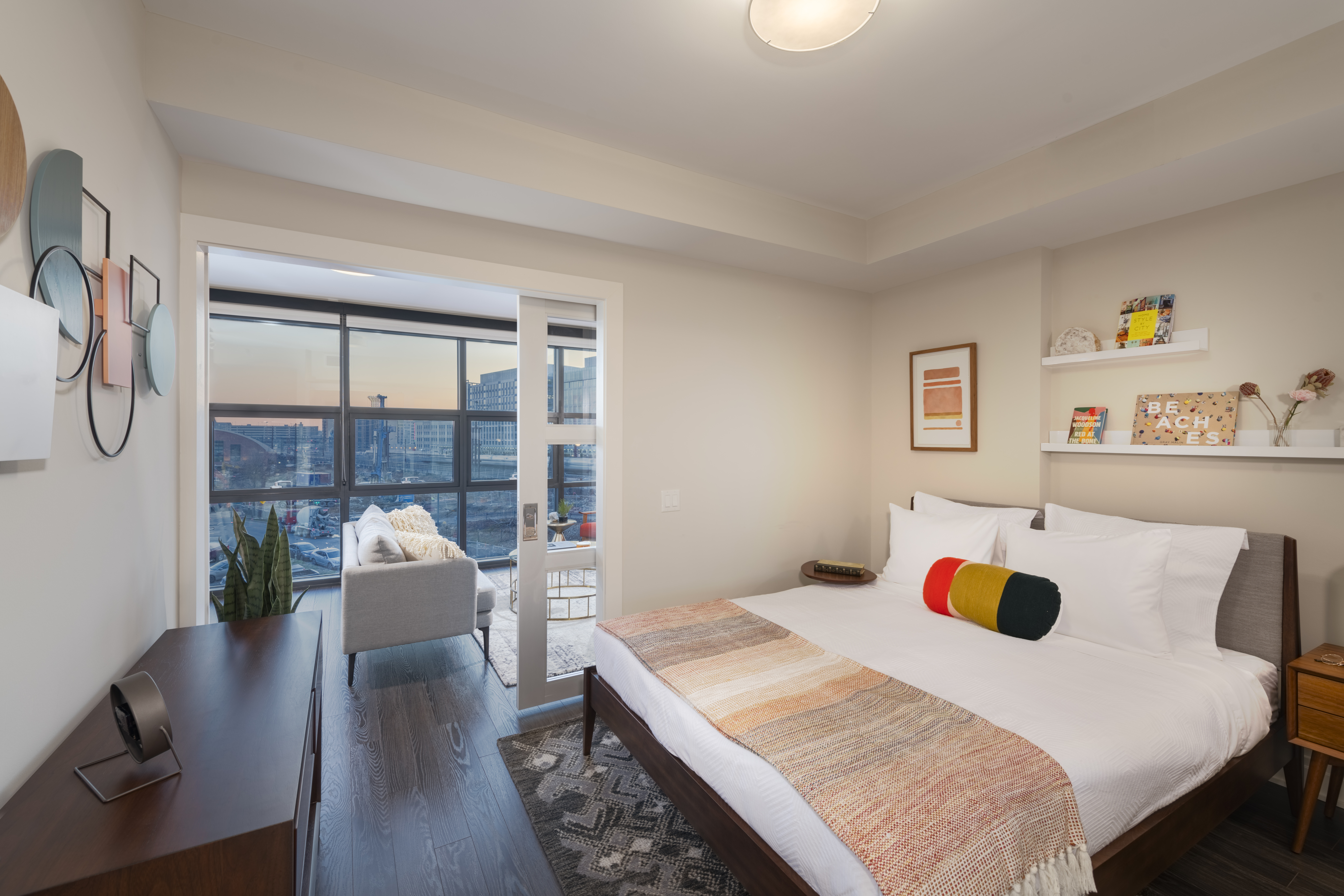 Make Highline Union Market Your Unique Space
Once you sign the lease on one of the best apartments in Washington DC, you have the opportunity to truly make it your own. You and your new neighbors may share the gorgeous facilities and luxury apartment amenities, but apartment living can be personal and unique. You have a blank canvas before you, awaiting whatever style and vibe you bring to it!
You may have to grab some essentials right away. Pick out the perfect bed or table at Ikea. Find a TV stand and a floor lamp at Target. Basics can give you a solid foundation, but from there, embrace your creativity. If you already know what look you want, keep shopping! But if you're not sure, think about what you like about living in DC Metro. Maybe there are elements of your neighborhood—the architecture, the people, the foliage—that can inspire your design.
You may already own a treasured piece of furniture, which may lead the way in all of the design choices you make going forward. An antique wooden rocking chair may beg for a colorful throw, and can soften up a room full of metal hardware and fixtures. Perhaps your first purchase for your apartment was a modern couch with sleek lines, so your next step is a fun cocktail table, or a graphic area rug. If you're starting completely fresh, try choosing a color that makes you feel good, and start shopping with that color in mind. Look for inspiration in the local boutique shops of the Union Market District. A stunning set of drinking glasses from Salt & Sundry may set the tone for your dining table, which will inform the entire space! An open concept apartment invites you to work a common thread, such as a theme or a color, from one corner to another. Also be on the lookout for the unexpected. You may stumble upon an original piece of art at In Seven Words that can become a focal point. If something speaks to you, it is probably going to fit the style of your home.
If interior design is new to you, go with your gut. Remember, this is your space. Fill it with things that feel the best to you. Think about what items you already have that mean the most, and how and where you might like to display them. A meaningful book or memento from your travels may be perfect on a low coffee table, or up high on a single shelf, with decorative lighting. Think spotlight, string lights, or candlelight. Frame some favorite old photos, and arrange them on your living room wall. Give a previously-owned dining room set new life by sanding it and painting it a bold color! If you are willing to put in the time, you can create pieces that are original and unique for any room in your home. Mix them in with some brand new finds, and you'll find you've created a home that you love!