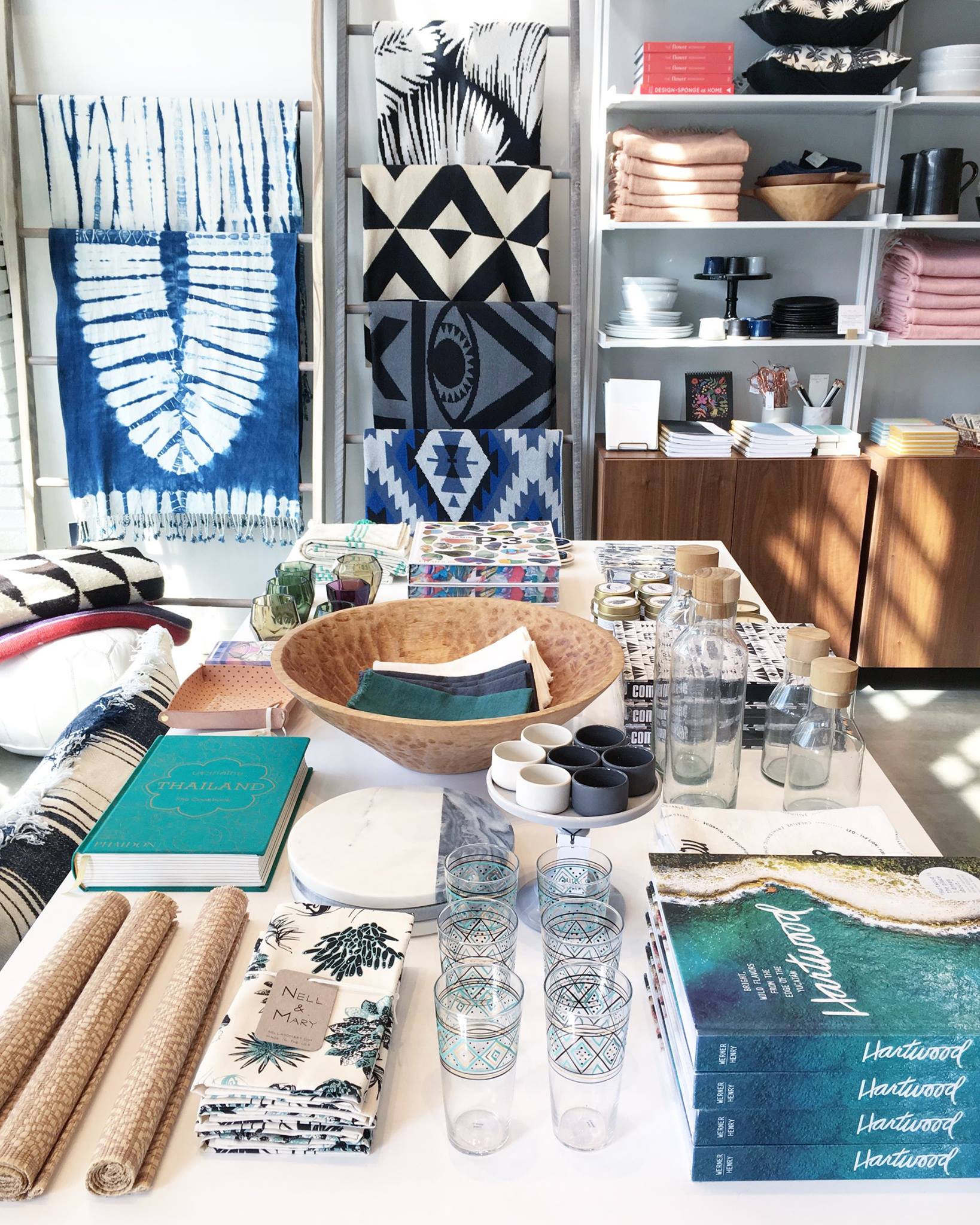 Image courtesy of Salt & Sundry
Whether you enjoy browsing shops, or you're looking for something specific, shopping in the Union Market District is among the most satisfying things to do in Washington DC. You'll find everything from books to baby products to unique art pieces and can feel good about patronizing local merchants. The Union Market District is reputable for featuring independent artisans, thoughtful sustainability, contemporary design, and diverse culture.
Three Littles owner and DC native Elizabeth Mahon prioritize socially conscious retail. Her shop at Union Market stocks heirloom toys and gender-neutral children's goods sourced exclusively from companies that follow safe and fair employment practices. Stop in for basics like bibs and soaps, or enjoy picking out unique baby shower gifts. While in the Market, try Vitis Fine Wines & Spirits for a hostess or housewarming gift. Select from their wide range of carefully chosen products—locally sourced, as well as regionally diverse.
You've likely spent a great deal of time touring apartments for rent in Washington DC. Apartments with big closets, apartments with big windows, apartments with balconies… Now that you've finally found your dream living space in the ideal location, the real fun begins! It's time to furnish and decorate. Your new neighborhood offers all the inspiration you need, as well as the goods! Start at Salt & Sundry, one of the most popular shops at Union Market, for candles, tableware and glassware, linens, and an array of items for the home. Embrace the NoMa flair with over twenty featured local brands. Just around the corner from the Market is In Seven Words. Owner Michele Varian started in fashion and made the transition through textiles to home décor. Her designs have been sold in stores from Neiman Marcus to Target. At In Seven Words, discover handmade treasures from Varian's hand-selected local artists to personalize your sophisticated apartment.
There is plenty of parking available in the Union Market District, but the best apartments in Washington DC are within walking distance of the shops, so do some extra exploring! Peruse through Politics & Prose, an independent bookstore; admire and purchase beautiful jewelry made by independent designers at Shelter; and browse around the intriguing Veer & Wander, a modernized apothecary shop, filled to the brim with non-toxic, independently-made wellness and beauty items.
Union Market also announces pop-ups on a regular basis, like the latest draw—Tiny House, by KREWE, featuring their famous New Orleans vibe, and a full collection of eyewear. The Union Market District is constantly growing and changing, so you're sure to make new discoveries on every shopping trip.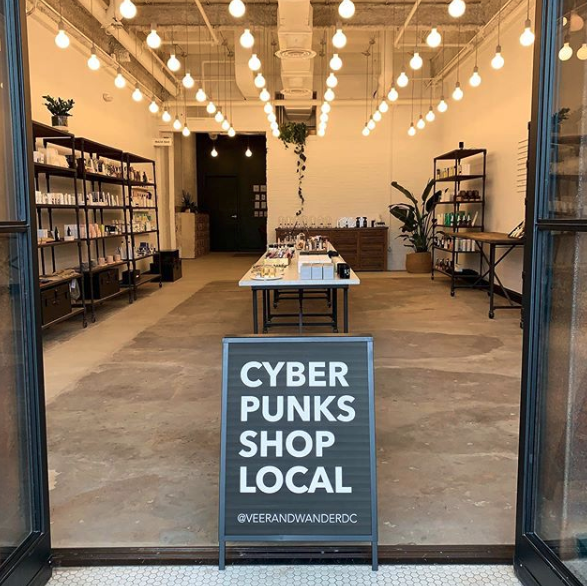 Image provided by Veer and Wander DC