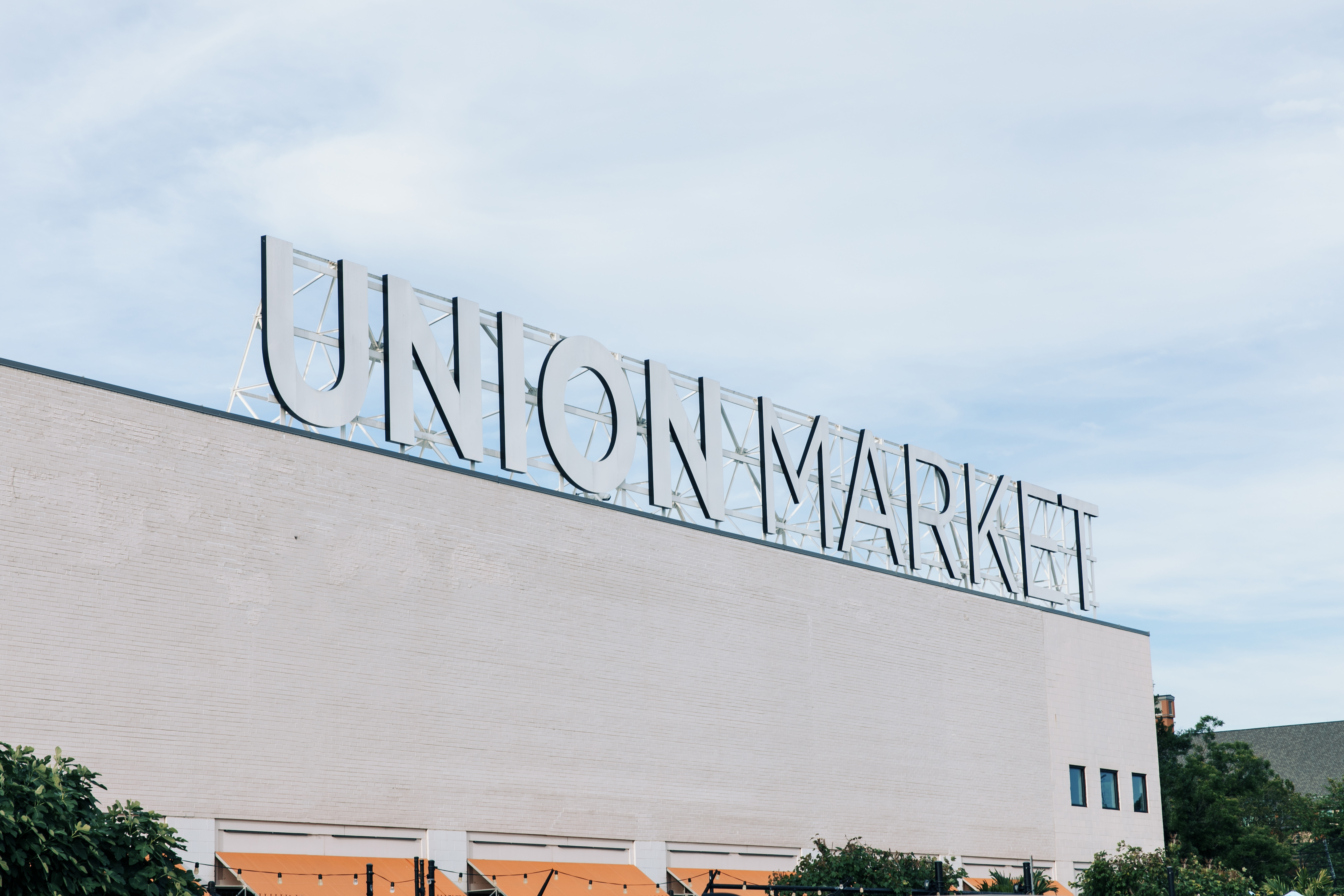 Locals and critics agree that the Union Market District has some of the most exciting cuisine in D.C. today. It boasts a medley of dining options so varied and extensive that it may be difficult to choose what to try first.
With that in mind, perhaps wandering within the Market itself may be appealing. A delightful selection of restaurants and eateries awaits, featuring everything from bagels, knishes, and the "Rude Girl" sandwich at Buffalo & Bergen, to a charming, sit-down Italian meal at Bidwell, where satisfying dishes include ultra-fresh ingredients grown right on the roof of the Market! Sample selections from Takorean—the food truck, turned brick and mortar hot spot.
If seafood suits your palate, try Neopol Savory Smokery or Rappahannock Oyster Co. There are also numerous coffee spots, gelato, and a variety of other tastes and treats.
Beyond the Market walls, the restaurant options are plentiful.
Celebrating a promotion at work, or a graduation? With its casual elegant dress code, Masseria is the perfect place for a special evening. Raise a glass of wine to toast over beautifully plated Italian delicacies. But if you're looking for a fun-filled night out with your sneaker-clad friends, The Eleanor may fit the bill. A favorite with foodies, this unique "barcade" offers drinks with a side of bowling, skee ball and arcade games. There is a raw bar and a full menu with appetizers, sandwiches, and mouthwatering entrees like shellfish stew and braised brisket pappardelle.
Coconut Club is the D.C. destination for a mini getaway. Head chef, Adam Greenberg, one of the Food Network's most successful competitors, brings you island-inspired dining, drinks, and décor. Along with your rum cocktail, choose from menu items ranging from three different Spam dishes to crispy tofu adobo.
There are options for every taste and diet in the Union Market District. If pizza is your go-to, the casual, delicious, and authentic Italian Stellina Pizzeria cannot be missed. Besides pizza, Stellina also serves fried seafood or vegetables in paper cones! Shouk also captures the street food vibe with its 100% plant-based modern Israeli cuisine. At Laos in Town, dine family style, so everyone in your party can sample it all. We recommend Mok Pla—steamed, sliced catfish with Laotian spices. Indigo is the place to go for Indian food with an outdoor bar. Their specialties include pumpkin curry and spicy goat curry.
One of the most talked-about restaurants in the Union Market District is St. Anselm. It boasts James Beard-awarded talent, grilling steaks and more in a quirky, comfortable tavern atmosphere. Be sure to put St. Anselm on your must-try list.
These are only some of the fabulous food options available in the Union Market District, with new ones popping up all the time! Bon Appetit!