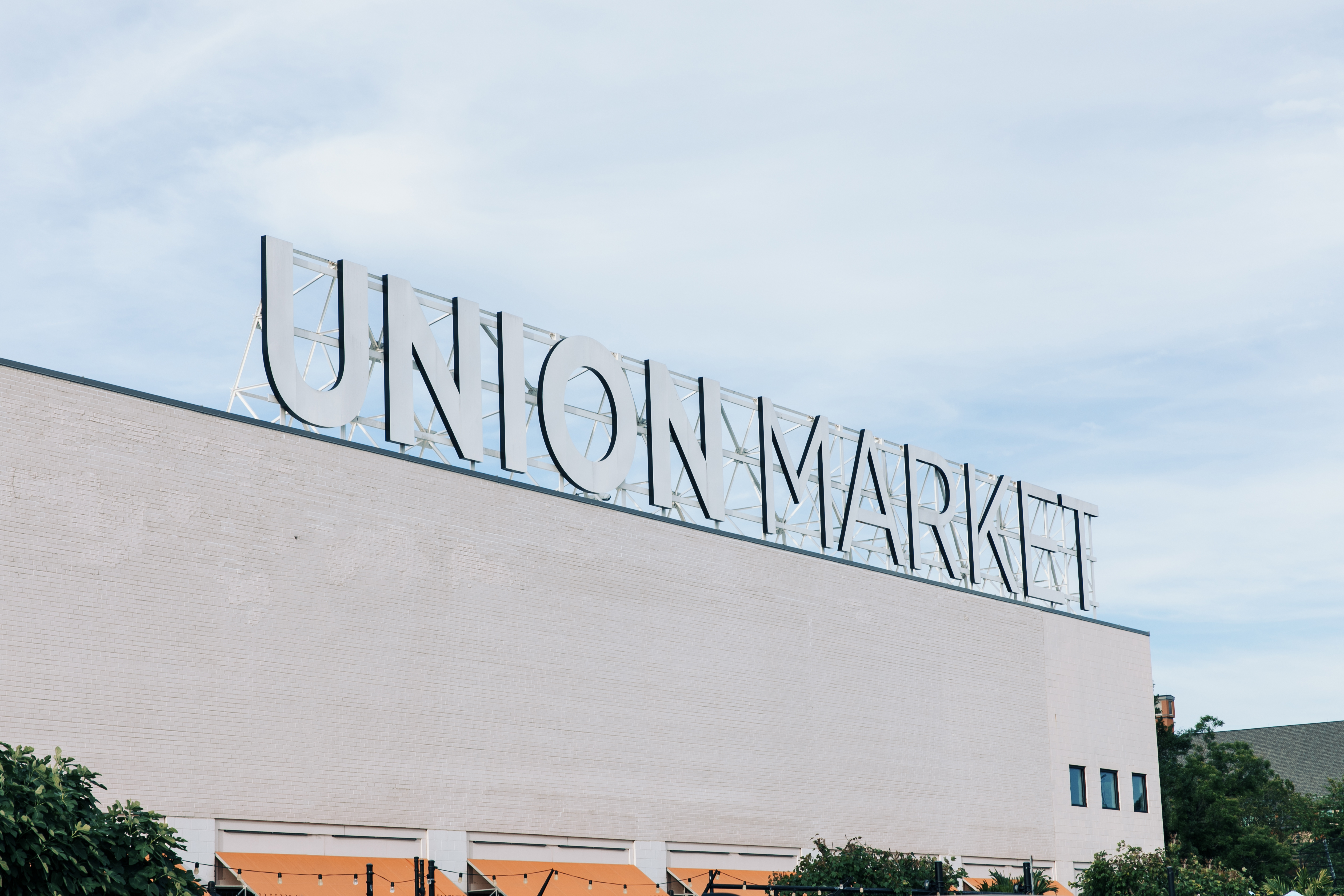 Satisfy Every Craving
In just a few years Union Market has become for D. C. what Chelsea Market is for NYC or Reading Market is for Philly. Building upon the site's history as a farmers' market dating back to the 1930s, this bustling foody hot spot is now the epicenter of the industrial NoMA neighborhood.
Washingtonians love spending weekends, lunch and happy hours in the Market's showcase of 48+ restaurants, food vendors, bars, and pop-ups. A year-round farmer's market experience is housed in the Market's bright, light, and expansive interior. In the warmer seasons, there are drive-in movies from the parking lot and tennis or bingo on the roof. It's a gathering place for culture and entertainment with a near-overwhelming variety of new experiences to try. Sure, you can come for a kombucha and free wi-fi but you can also indulge in a Bloody Mary topped with a lox and cream cheese everything bagel, tuna poke, Falooda, Ethiopian pockets, Korean tacos, a frozen rose, or brown butter bourbon bread pudding.
From Highline, Union Market can be an easy date night for cocktails and a movie. For others, it's a destination, but it will be part of your routine food shopping. You're footsteps to the city's best local produce, spice shops, fishmongers, butchers, and bakeries. The shops for home goods, crafts, and unique artist happenings make Union Market eclectic and ever-changing.
It's a great spot for people watching and photo ops too. Outside is a heart-filled mural that artist Mr. Brainwash created for International Women's Day. It's one of the neighborhood's most Instagrammable images along with a message from Yoko Ono, designed specifically for the market in a partnership with the Hirshhorn Museum that reads, "RELAX. YOUR HEART IS STRONGER THAN YOU THINK!" Imagine that's your daily affirmation as you return home with a happy belly.